Hot Water Installations are not just unbolting and re-bolting a couple of pipes together. In Queensland the regulations that surround the installation of all types and brands of hot water systems are quite extensive compared to the other states and territories in Australia. Every single hot water replacement MUST comply with current Australian standards that have changed since your original hot water heater was fitted. Not only is there the costs of the extra valves required that are not supplied with the hot water system, we also have to pay the QBCC for the submission of the form 4, essentially a mandatory council fee imposed to every home that has a hot water heater replaced.
Every single hot water installation MUST include
Tempering valve
Pressure reduction valve
Cold water expansion valve
NRI valve
Discharge drains to an approved point
Hot water and drain pipes fully insulated
QBCC form 4 fees paid
Gone are the days of your local plumber doing a hot waer heater swap over on his way home from laying drains. Every hot water system replacement MUST also have a plumber with a electrical license to disconnect and reconnect the power. If you are moving the hot water system in MUST also have a electrical isolator installed adjacent to it, as does every heat pump hot water system installation as of 2019. Unfortunately there still are a lot of cowboy operators out there that just do the minimal and don't follow through installing to the regulations and avoid submitting paperwork and paying the government fees for the privilege of doing your job
Click here for hot water installation regulation fact sheet
Don't get caught out, your manufacturer warranty will be void and your hot water system will have a shorter life expectancy
We always INCLUDE everything in all our hot water system prices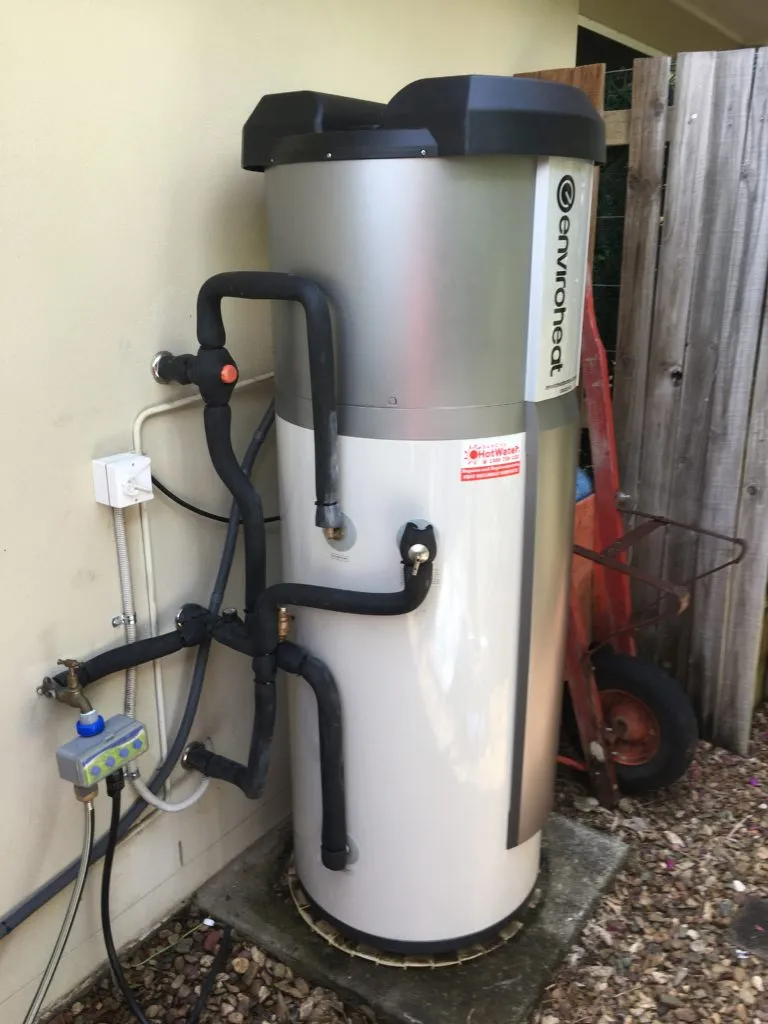 SunCity Hot Water Supply and install a large range of hot water system brands and types, just to name a few here is what we always have in stock in our Brisbane and Sunshine Coast warehouses
Envirosun solar hot water systems
Enviroheat heat pump hot water systems
Rheem electric, solar gas and heat pump hot water systems
AquaMAX electric hot water systems
Rinnai gas, electric and solar hot water systems
Bosch heat pump and gas hot water systems
Absolute best hot water system prices Sunshine Coast and Brisbane, Bribie Island and Gympie.  Hot water systems on easy payment plans available.